The first day of spring is right around the corner and what better way to celebrate than to spend time in a garden! We have two volunteer opportunities coming up.
Mark your calendars now for March 21 and 26. More sessions will be added to the schedule.

The first volunteer garden session will be held at the lovely and diverse Marywood Prairie Habitat. As in past years, RCWO members and friends are invited to volunteer some time helping to maintain this 1-acre prairie one day per month. Typically, the day will be a Wednesday morning but this may change from time to time.
Marywood Prairie Habitat
Wednesday, March 21 • 9:30–11:30 AM
2025 E. Fulton at the NW corner Fulton and Lakeside DR. Parking is next to site at the Marywood Health Center lot.
Click here for map.

Tools/supplies suggested if you have: Sturdy gloves and boots (ground may be wet) pruners, drinking water.

Goal: Break down and scatter last years growth in preparation for a prescribed burn planned for late this month on the east side of the prairie.
To read the history of our Native Plant Education Garden, click here.
The second garden work session will be spent in our chapter's Native Plant Education Garden (NPEG). This 1/4-acre urban garden contains over 90 different plant species and is in its 6th year of existence. This is a wonderful spot to learn to ID different plants, develop planting and maintenance techniques you can use in your own garden and to socialize with your fellow RCWO members. We have fun and learn at the same time! Snacks will be provided. It is very important that we work on this garden two times per month to ready it for our chapter's popular July open house and native plant sale. Dates and times will vary each month to encourage participation.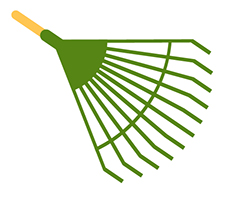 Native Plant Education Garden
Monday, March 26 • 10:00 AM–Noon
920 Cherry Street in front of the Inner City Christian Federation Building (ICCF)
Click here for map.
Tools/supplies suggested if you have: Sturdy gloves and foot ware, pruners, shovel, rake, kneeling pad, drinking water.
Goal: Prune back and clean up last year's growth. As we thin out some of the plants this season, there will be opportunities to take home free plants for your garden!
Please contact Amy Heilman if you have any questions at gardenchair@rivercitywildones.org.
Thank you!
Click